Mopar Batteries


The battery is the heart of your vehicle's electrical system. It not only keeps the vehicle running but it makes the various other components of the vehicle work the way they should. That's why you should make sure yours is strong enough to keep going and free of malfunctions. MOPAR® offers a full line of MOPAR® batteries to meet your vehicle's specific needs.
If you notice that your vehicle's battery isn't working properly or you think that you need a car battery replacement, schedule an appointment with our service center at Tate Branch Artesia today! We specialize in car battery replacement, lithium battery recycling, and more! Contact us at our Artesia dealership for more information and questions like how long do car batteries last!
Why Choose Mopar
®
Batteries?
It's important to choose the right parts when repairing your vehicle, but navigating the original equipment versus generic parts maze can be confusing. While it may be tempting to go with generic alternatives, there are countless reasons to always choose original MOPAR® batteries and parts for sale at our Clovis-area dealership.
At FCA US LLC, we are committed to customer safety and environmental sustainability. Did you know that we have a lithium battery recycling service at our Roswell-area dealership? Not only can we replace your MOPAR® batteries but we can properly perform lithium battery recycling. Contact our Artesia dealership to learn more about our services today!
Lithium-Ion Battery Recycling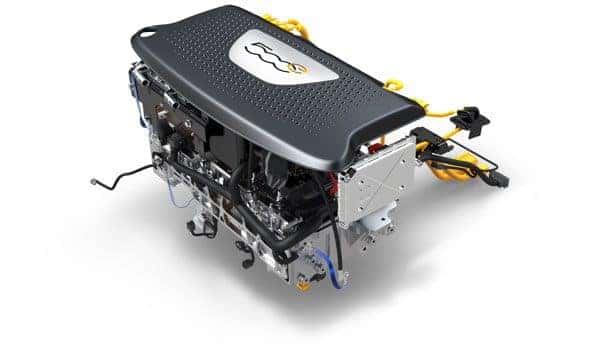 What You Need to Know Lithium Battery Recycling
Lithium-ion batteries being introduced into battery electric vehicles, plug-in hybrid electric vehicles, and future electrification technologies (BEV, PHEV) have different chemistry, and thus different recycling and repurposing processes compared to traditional car batteries. They are much lighter than other types of rechargeable batteries of the same size, lose only approximately three percent of their charge per month, and can be recharged and discharged thousands of times. For these reasons, they are currently the preferred battery electrical energy storage system for vehicle applications.
FCA US LLC is committed to going green — using electrification technologies in an increasing number of upcoming vehicles, and making it easy for customers to recycle or repurpose their lithium-ion batteries. Lithium-ion batteries can currently be found in the FIAT® 500e (BEV) and the 2017 Chrysler Pacifica Hybrid (PHEV).
Get a Car Battery Replacement at Tate Branch Artesia
If you're interested in our car battery replacement service and anything else we offer at our Ruidoso-area dealership, contact us or visit us so we can get started! No matter what you need, we can get it done at Tate Branch Artesia!